We've had a number of Blue Banded Bees buzzing around our garden the past few months, feeding on the Salvia, Lavender, Sacred Tulsi and of course tomato flowers. Our bee hotels have also been very popular with the Resin-bees and we're thrilled to see them fully occupied! On our verge, I've been tending the Wahlenbergia and aiming to have the best Wahlenbergia patch in Canberra. These mazing flowers have attracted a myriad of small insects including 3 different species of native bees. I'm still astounded when I looked closely inside the flowers to see bees tucked up asleep. They are still around, and need us to take care of them by planting. It takes time, but it is worth the wait as the flowers are also feeding all sorts of birds, including our favourite Eastern Spinebills who regularly visit our garden to feast on the Grevillea and Pineapple Salvia flowers.
I wonder what native bees you have spotted this year? Have you bought Peter Abbott's Native bee book?
We're on the final run of events for this season and would love you to join us!
EVENTS
Ginninderry Inspire Festival
Saturday 15th April 10am-4pm
'How to Create a Pollinator Friendly Garden' Workshop with Fiona from the Canberra Environment Centre & Julie, ACT for Bees + Other Pollinators > Saturday 15 April, 11.00am- 11.45. Workshop stage

We've been working with the good people at Ginninderry for some time. Ginninderry has extensive plantings for pollinators and supports education initiatives to increase understanding about the important role pollinators play in our ecosystems. We will be sharing a stall with the Bush on the Boundary group, stall 5. Come and say hello and look at our great range of resources and join in the fun activities including our Planting for Pollinators workshop we're collaborating with the Canberra Environment Centre. We love these collaborations!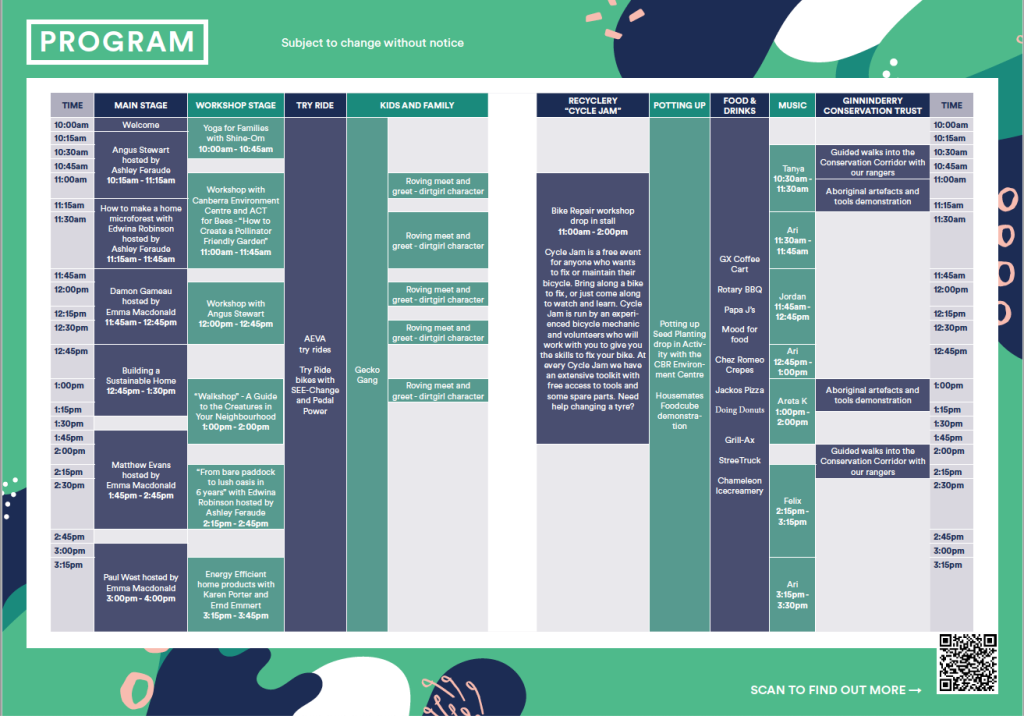 Propagating Your Way To A Pollinator Attracting Garden – Workshop at Canberra City Farm
Saturday 22nd April from 9:00-11:00.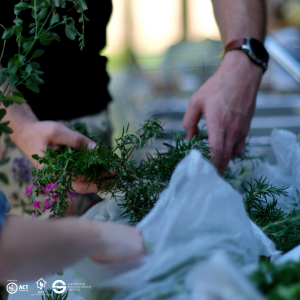 Join Julie and Lynne from ACT for Bees for a buzzing workshop on Bees, butterflies and more!You will learn ways to attract, maintain and grow your relationship with earth's pollinators, walking away with the knowledge of plant propagation, pollinators' preferences and all you need to create your own bountiful garden in no time! We will get our hands dirty learning how to propagate a variety of pollinator-attracting plants for you to take home to start your budget-friendly pollinator journey. Let's protect and grow our way into a resilient future for our pollinators.
Booking essential at Creating a Pollinator Friendly Garden

Native bees in my garden

World Bee Day Saturday
May 20th
This year's World Bee Day will have events locally and world wide to celebrate bees and pollinators. This year the focus is on how essential pollinators are for agriculture, so the Farmers Markets will be a focus of attention! Look up the events near you on the World Bee Day Australia website.
PAST EVENTS
The Bee Festival at the Queanbeyan Hive was buzzing all weekend despite very heavy rain. Mark presented twice about Bees and Beekeeping, sharing his love and understanding about for the bees which had a lot of positive feedback. Lynne shared her skills in propagating with a very wide age group and everyone went home happy with a few pots to be nurtured through the Winter. Matt, Issy and Michelle were kept very busy on the Sunday with the bee hotel construction workshop. It was wonderful to see how beautifully the bee hotels were decorated. And we had a host of little bees pollinating our apple tree. Congratulations The Queanbeyan Hive for creating such an exciting event with a beautiful range of artwork inside and Cheryl Hodges will be demonstrating painting Australian native bees, and Peter Abbot (who recently published 'Native Bees of the ACT and NSW South Coast – A Spotter's Guide') was in the gallery with bee specimens, information table and a display of his bee photos.

Following on from our collaboration with Canberra City Farm, Keith Colls interviewed Julie for the Canberra City Farm Sustainable Living Podcast. They talk about the importance of bees and other pollinators for food production and for maintaining a healthy ecosystem on which we all depend. They talk about the important work ACT for Bees does in educating people, particularly children, about the essential contribution bees and other pollinators make in our food production systems. Listen HERE
NEW ACT for Bees + Other Pollinators WEBSITE going live next week!
We're going to be launching our new website next week! It has much more information about planting and about the threats to pollinators from habitat loss and chemicals. LEARN, GROW, SHARE are the key guides to navigation. We're very excited!!! Please check it out and share your experience.