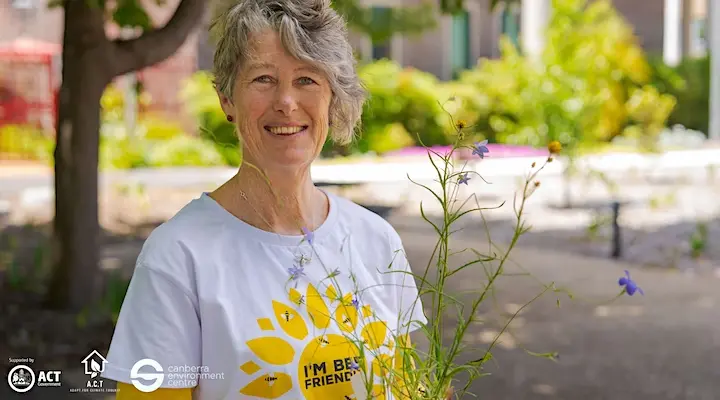 Join Julie and Lynne from ACT for Bees for a buzzing workshop on Bees, butterflies and more!
You will learn ways to attract, maintain and grow your relationship with earth's pollinators, walking away with the knowledge of plant propagation, pollinators' preferences and all you need to create your own bountiful garden in no time!
We will get our hands dirty learning how to propagate a variety of pollinator-attracting plants for you to take home to start your budget-friendly pollinator journey.
Let's protect and grow our way into a resilient future for our pollinators.
ACT for Bees with assistance from the ACT Government under the ACT Community Zero Emissions Grants Program.