Bee & Nature Stories for Children (and adults)
We've curated a list of books for learning and pleasure.
This novel set in a climate-altered future features an endearing main character, Yoly Cicerón. Yoly has ambitions to escape farm life and become a doctor. But when the benefactors who promise to make her dreams come true reveal themselves as a threat to her family and their way of life, Yoly turns to her grandmother's wisdom about the mythic bees. In a world where everyone is hyperconnected by technology, Yoly and her sister make it their mission to learn from the bees so they can save their family and community. Age 8+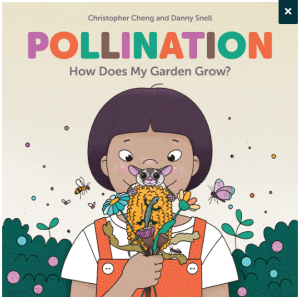 A child's day in the garden with their Gran and Pa leads to a wonderful exploration of pollination ̶ how it happens and the importance it has for our environment. Meet the animals involved in pollination and the plants that depend on pollination to produce our fruit, vegetables and our clothes! Suitable for children aged 5 to 9.
Lovely...A Story About A Stingless Bee
How Fungi Shape the Earth
The story follows the life of a worker bee named Lovely as she shows us the ins and outs of life in the hive. With the clever placement of facts and figures and with the help of bright, beautiful and clear illustrations, Lovely shows children just how special and unique native bees are.
Join these budding Bee Detectives as they explore the wonders of Australia's native bees.
When Olivia and Hamish see a smoky haze coming from their local park, they're ready to spring into action! But it's not a fire – it's a nest of Australian stingless bees that needs their help.
We depend on trees for our survival, yet few of us understand just how fascinating these beings really are.
With a foreword by the world-renowned anthropologist Jane Goodall, Tree Beings is an adventure through the secret world of trees. Challenging the perception that trees are just 'silent statues', it focuses on four big ideas:
Trees give life to the planet.

Trees can help save us from climate change.

Trees are like beings.

Trees need our help and protection.
How Fungi Shape the Earth
A little fungus meets a baby cacao tree and they learn to feed each other. They cooperate with a forest of plants and a metropolis of microbes in the soil. … The fourth book in the Small Friends Books series, this science-adventure story explores the Earth-shaping partnerships between plants, fungi and bacteria.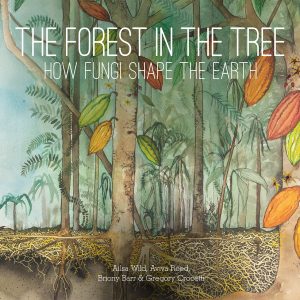 Although their brains are incredibly small--just one million neurons compared to humans' 100 billion--bees have remarkable abilities to navigate, learn, communicate, and remember. In What a Bee Knows, entomologist Stephen Buchmann explores a bee's way of seeing the world. We travel into the field and to the laboratories of noted bee biologists who have spent their careers digging into the questions most of us never thought to ask (for example: Do bees dream? And if so, why?).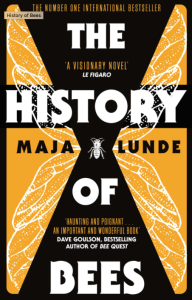 The History of Bees weaves three stories about the past, present, and future of beekeeping. In 1852 a beekeeper innovates a new way to keep bees; In 2007 a contemporary beekeeper wrestles with threats to our pollinators; and in 2098, in a world without bees, a woman employed as a hand pollinator must uncover what happened to her son. This theme of bees and beekeeping binds the three timelines together, as does the author's focus on the human relationships that shape our lives.
From a beguiling voice in Mexican fiction, The Murmur of Bees is about a mysterious child with the power to change a family's history in a country on the verge of revolution and the 1918 influenza outbreak. When a disfigured, abandoned child, Simonopio, is found covered in a blanket of bees, locals consider him a bad omen. His adoptive parents, however, see beyond what their neighbours fear in the mysterious child. Simonopio, who is constantly followed by his swarm of guardian bees, can see the future—the good and the terrifying.