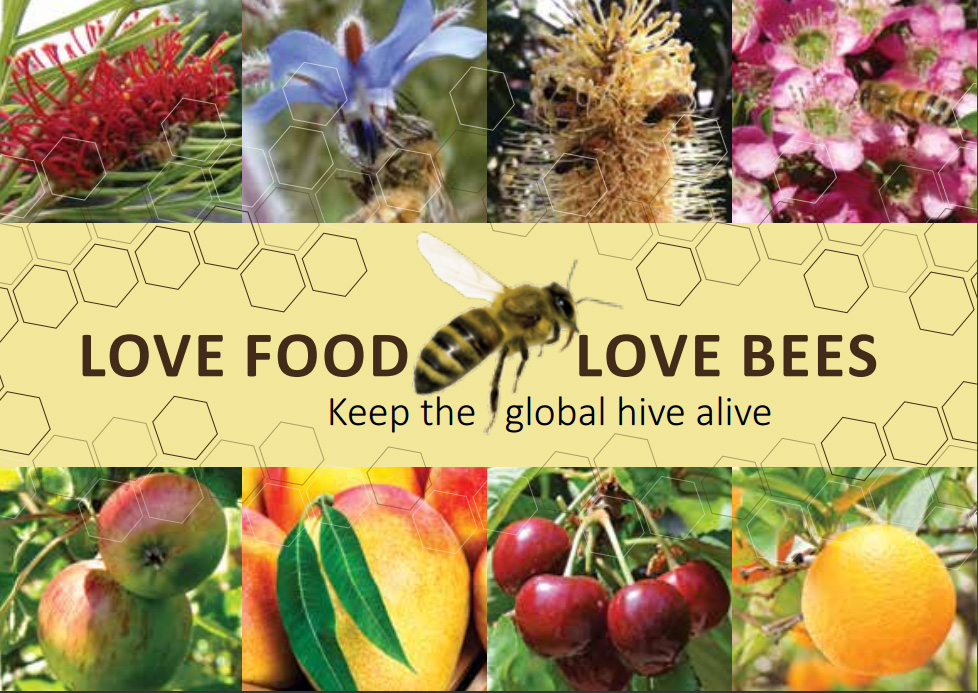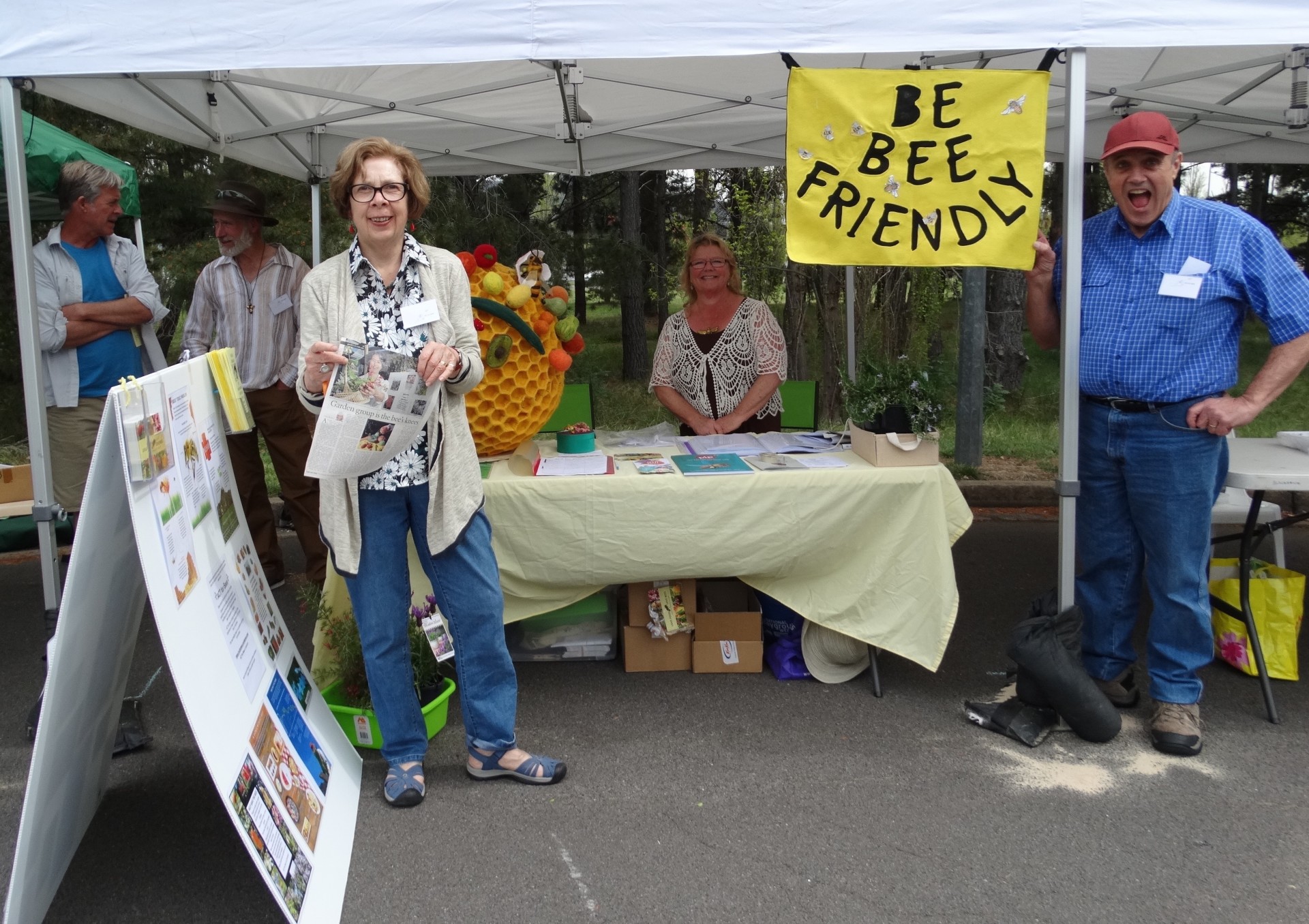 Our 'ACT for Bees' group visits markets, Festivals & Sustainability Conferences teaching about the importance of bees for pollination of our food and ways to be 'Bee Friendly'.
KEEP THE GLOBAL HIVE ALIVE: BEE FRIENDLY AUSTRALIA
A Community Arts Project is showing how vital bees are for the pollination of a whopping 2/3 of our food production. Fruit and nuts including apples, almonds, avocados, cherries, kiwifruit, apricots, peanuts, blueberries, plums, mangos, oranges, peaches, pears, watermelon and honeydew melons. Vegetables and seeds including beans, broccoli, carrots,cucumbers, cauliflower, celery, onions, pumpkins, squash and sunflowers. Livestock feed including clover and lucerne all depend on honeybees for pollination.
What is your favourite food on the Global Hive?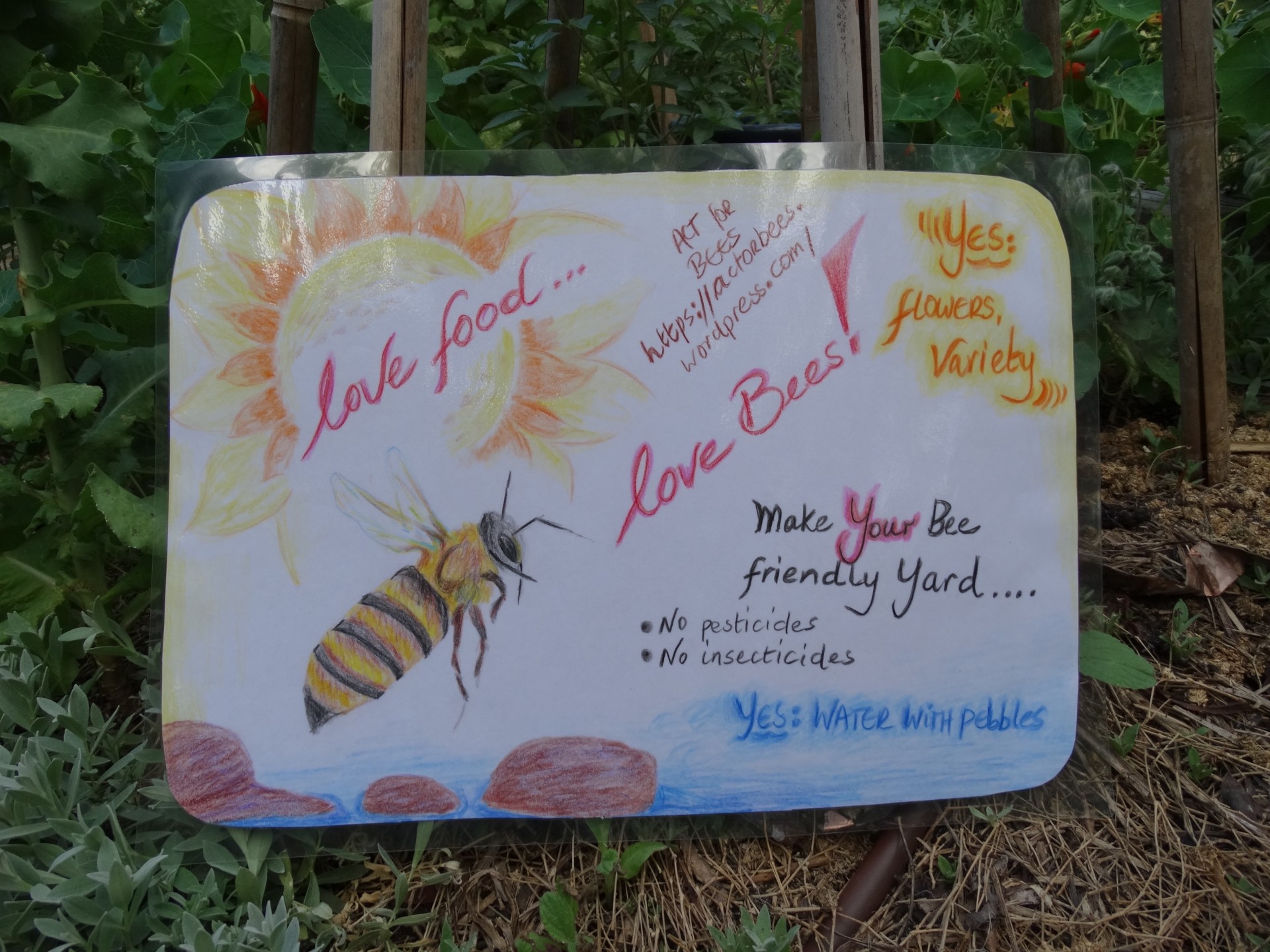 Make a Bee Friendly sign for your front garden to advertise how important bees are.
Partnered with ACT Govt at Bush Friendly Stall at 2016 Floriade and built a bee hotel for the stall.
Run a 'Bee Friendly Backyards' workshop at The Canberra Environment Centre
Attended Natural Beekeeping workshops in the ACT with the ACT Beekeepers Association.
Built a Warre Hive with Warren for display at education stalls.
3rd year of 'The Bee Friendly Plant Stall' at The Orana Spring Fair, Weston (ACT) 2nd Sunday in November (13th November 2016).
'Back To Earth' Radio program 98.3fm Fridays at 2pm once a Season Rhonda Whetham and Warren Clendenning talk about Bees Business…
Appeared in 'The Hungry Gardener' podcast speaking about the importance of bees for our world .
Created a short puppet play on the importance of bees with students to present to 'Kids Teaching Kids 2015 Week' at the National Zoo & Aquarium.
Marched for 'The Bees' at The Peoples Climate March in February 2016
ACT for Bees and Canberra Biodynamic Gardening group have recently started managing the Weston Creek Orchard in co-operation with ACT Govt. Come and join us at working bees to clear the blackberry from the heritage trees and join in Bee events!