Bees and Kids Is a Simple Love Story: an educational program by Yossi Aud
"Children at young age are very connected to their inner self and spirit, and bees, in a way, are the same – as bee swarms are a spiritual and emotional being. A gentle and sensitive connection    immediately enables the vibrant kids' spirit to connect with the bee swarm's spirit. The encounter always demonstrates a powerful shift from fear to love. In the first few minutes the child is scared of the bees, worried that he/she might get stung. Yet after sometime he/she becomes the bees' good friend, caressing and loving them.
Australian Pollinator Week
November 6–14 November 2021, . Australian Pollinator Week acknowledges our important and unique insect pollinators during our southern spring. It is a designated week when community, business and organisations can come together to raise awareness fo the important pollinators and support their needs. Find events near you, join in the Wild Pollinator Count or create an event!
Australian Wild Pollinator Count: Autumn 14-21 November 2021
The Wild Pollinator Count gives you an opportunity to contribute to wild pollinator insect conservation in Australia. We invite you to count wild pollinators in your local environment and help us build a database on wild pollinator activity. You can join in by watching any flowering plant for just ten minutes sometime in our count week. Find out how to count pollinators, identify the insects you see and submit your observations through the links at the top of the page. You can also download our Run Your Own Count kit and organise to count with a group.
Marla Spivak: Why Bees Are disappearing
Honeybees have thrived for 50 million years, each colony 40 to 50,000 individuals coordinated in amazing harmony. So why, seven years ago, did colonies start dying en masse? Marla Spivak reveals four reasons which are interacting with tragic consequences. This is not simply a problem because bees pollinate a third of the world's crops. Could this incredible species be holding up a mirror for us?
How One Woman Uses Beekeeping to Change Lives
HIVES is about short film about a Vancouver-based community worker, Sarah Common, who uses beekeeping to reconnect people to their communities, the land, and themselves. As a sideways glance at the Downtown Eastside, a community that has historically been represented in a negative light for their centralisation of drug use and poverty, Sarah Common's story shows something different: Moments of beauty, hope and positivity.
Vanishing of the Bees
Follows commercial beekeepers David Hackenberg and Dave Mendes as they strive to keep their bees healthy and fulfill pollination contracts across the U.S. The film explores the struggles they face as the two friends plead their case on Capital Hill and travel across the Pacific Ocean in the quest to protect their honeybees. Filming across the US, in Europe, Australia and Asia, this documentary examines the alarming disappearance of honeybees and the greater meaning it holds about the relationship between mankind and mother earth. As scientists puzzle over the cause, organic beekeepers indicate alternative reasons for this tragic loss.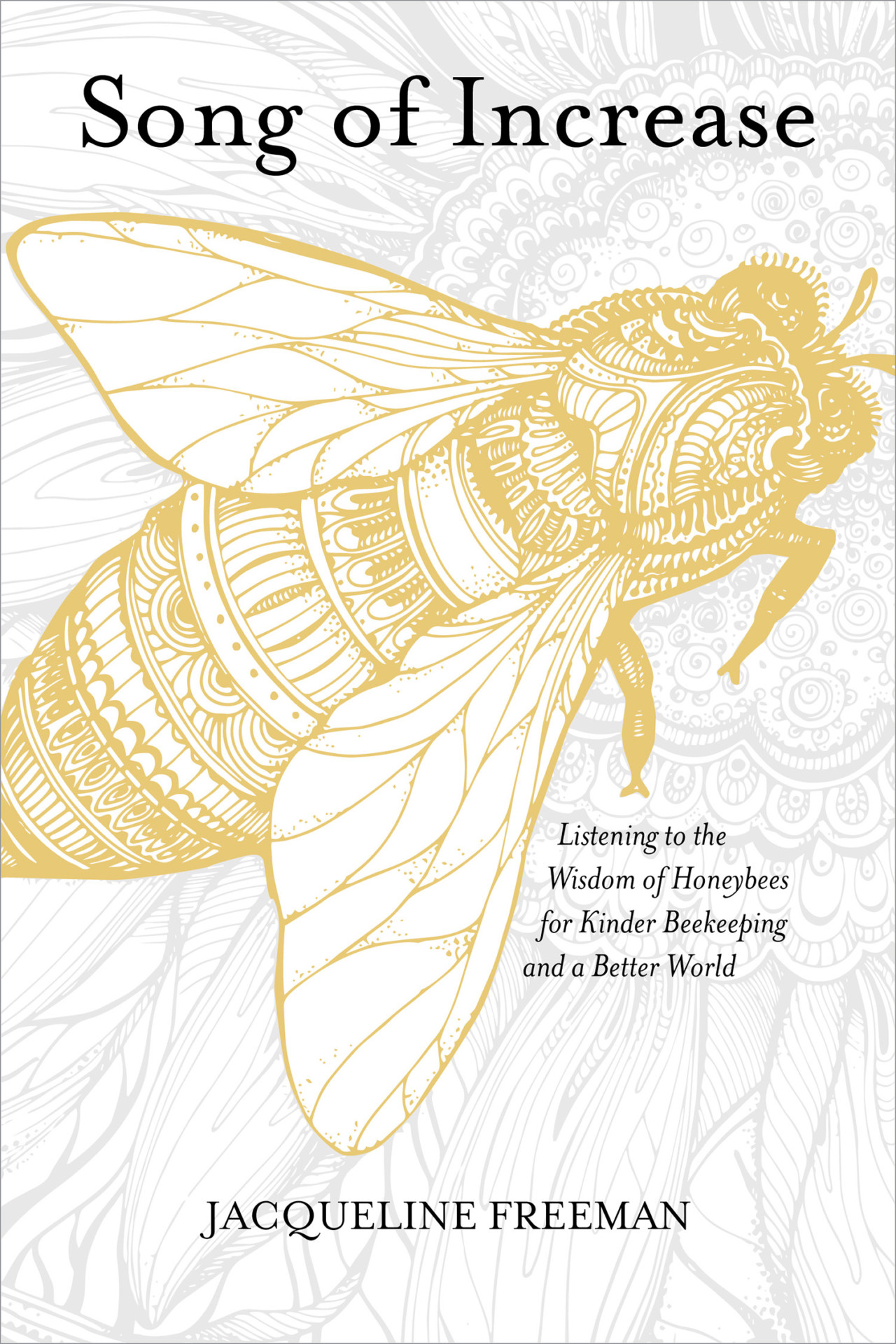 The Song of Increase: Listening to the Wisdom of Honeybees for Kinder Beekeeping and a Better World by Jacqueline Freeman
Interest in sustainable beekeeping is at an all-time high. For anyone eager to learn more about this increasingly popular activity, Song of Increase is a book with the potential to change not just the way you look at honeybees, but your entire relationship with the natural world. "Bee whisperer" Jacqueline Freeman, whose bee and farm YouTube videos have been watched more than a million times, shares spiritual wisdom and practical insights for engaging in a mutually beneficial relationship with these surprising creatures.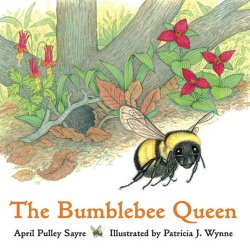 The Bumblebee Queen by April Pulley Sayre
Follow the life of the bumblebee queen through the year as she creates colonies of hundreds of bees in the space of her life of only one year.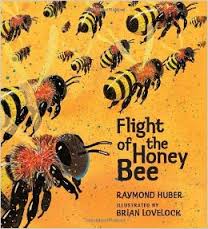 Flight of the Honey Bee by Raymond Huber & Brian Lovelock
A beautifully illustrated story for children about a Scout the bee in search of the last flowers in Autumn.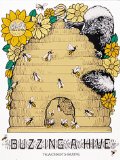 Buzzing a Hive: Teachers Guide by Jean C Echols
Drama, games and art projects to do with young children with a focus on bees.
The Honey Hunters by Francesca Martin
Based on an African folktale, the joyful hunt of a young boy and animals following the honeyguide to the honeycomb.
The Fascinating World of Bees by Angels Julivert
An excellent introduction to natural science with beautiful illustrations and insights into the complexity of the bees world.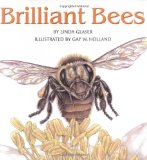 Brilliant Bees by Linda Glaser
Beautiful poetic text which is easy to read with bold illustrations of bees.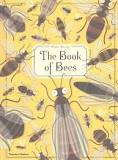 The Book of Bees: Piotr Socha
Fascinating book on How do bees communicate? What does a beekeeper do? Did you know that Napoleon loved bees? Who survived being stung by 2,443 bees? This book answers all these questions and many more, tracking the history of bees from the time of the dinosaurs to their current plight.
The Honey Makers by Gail Gibbons
Brings alive the thousands of bees visiting millions of flowers to gather the nectar to make honey. The complexity of each task in the hive is discussed as well as understanding the rhythms of beekeepers year.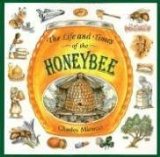 Life and Times of Honeybee by Charles Micucci
A witty and lively insight into the life cycle, work and history of bees for years 3-5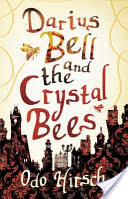 Darius Bell and the Crystal Bees: Odo Hirsch
The bees on the Bell estate are dying. There'll be no more delicious honey, and without the bees to pollinate flowers, no more fruit and vegetables. No more of Mrs Simpson's glorious pies and cakes! Worse still, Mr Fisher the gardener will have to leave the estate, along with his family. Darius Bell is determined that something must be done, even if the dastardly Mayor is against him.
Ned Kelly and the City of the Bees by Thomas Keneally
An adventure story of 'Ned Kelly' who spent an unusual summer in a beehive after shrinking to the size of a bee. A great read for 8 – 80 year olds with a factual base to the fantasy.
For Kids
Go outside and look for bees. What colour are they? What colours are the flowers they enjoy? Are there different types of bees in your garden?
When you go walking in the bush, keep a lookout for 'natural hives' in tree hollows or even hanging from tree branches. It is wonderful to watch the wild bees flying in and out of their hive and glimpse them on the wax comb.
Join Project Noah a tool to explore and document wildlife from around the world. Document nature with your mobile phone and get your photo on the site and help scientists with ongoing research.
Did you know?
Most of the bees in a hive are females and there can be up to 50,000 bees in a hive!
There is 1 Queen bee and a few hundred males called drones
Honeybees must visit some 2 million flowers to make 500 gms of honey
Honey bees fly around 88,000 kms to bring in enough nectar to make 500 gms of honey
Each bee makes about 1/12 of teaspoon of honey in her lifetime
Honey has natural preservatives and bacteria can't grow in it
Honey was found in the tombs of Egypt and is still edible
Bees have been around for about 300 million years
A honeybee can fly 24 km at a speed of 20 kmh
Its wings beat 200 times per sec or 12,000 beats per minute
Honey comes with different flavours and colours depending on what flowers the bees collected nectar from