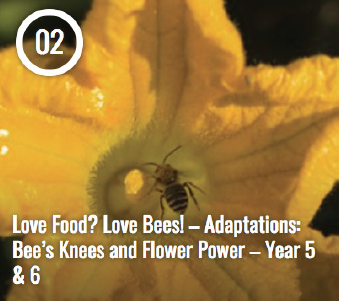 Cool Australia Curriculum; Love Food? Love Bees! for Early Learning, Yr 5/6 and yr 9/10 Australian National curriculum aligned
The Australian Curriculum aligned "Love Food? Love Bees!" integrated units explore the importance of bees and enables students to take real and bee-friendly action in their community. Online educational material and support to bring sustainability and our environment into Australian classrooms, providing teachers with engaging, fun and informative learning activities on a whole range of topics. Worth exploring.
Great learning activities focussed on bees
Sezza Jai Sykes has created a broad range of activities focussed on language, maths, spatial, body/ kinaesthetic, music / auditory, inter and intra personal and spiritual connections to deepen our connection and appreciation with bees. Have a look at this wonderful resource.
World Bee Day Australia
Friday May 20th 2022. Join us in celebrating World Bee Day with events around Australia, particularly at Farmers Markets on Saturday 21st May. In Canberra there will also be tours of Australian Parliament House gardens, a festival at the Embassy of Belgium and the Swiss Embassy will be hosting the film Hive at ANU on Sunday 22nd. Check out the website for up to date information.
Australian Pollinator Week
November 6–14 November 2021, . Australian Pollinator Week acknowledges our important and unique insect pollinators during our southern spring. It is a designated week when community, business and organisations can come together to raise awareness fo the important pollinators and support their needs. Find events near you, join in the Wild Pollinator Count or create an event!
Australian Wild Pollinator Count: Autumn 14-21 November 2021
The Wild Pollinator Count gives you an opportunity to contribute to wild pollinator insect conservation in Australia. We invite you to count wild pollinators in your local environment and help us build a database on wild pollinator activity. You can join in by watching any flowering plant for just ten minutes sometime in our count week. Find out how to count pollinators, identify the insects you see and submit your observations through the links at the top of the page.
Did you know?
Most of the bees in a hive are females and there can be up to 50,000 bees in a hive!
There is 1 Queen bee and a few hundred males called drones
Honeybees must visit some 2 million flowers to make 500 gms of honey
Honey bees fly around 88,000 kms to bring in enough nectar to make 500 gms of honey
Each bee makes about 1/12 of teaspoon of honey in her lifetime
Honey has natural preservatives and bacteria can't grow in it
Honey was found in the tombs of Egypt and is still edible
Bees have been around for about 300 million years
A honeybee can fly 24 km at a speed of 20 kmh
Its wings beat 200 times per sec or 12,000 beats per minute
Honey comes with different flavours and colours depending on what flowers the bees collected nectar from
Bee and Nature Stories for Children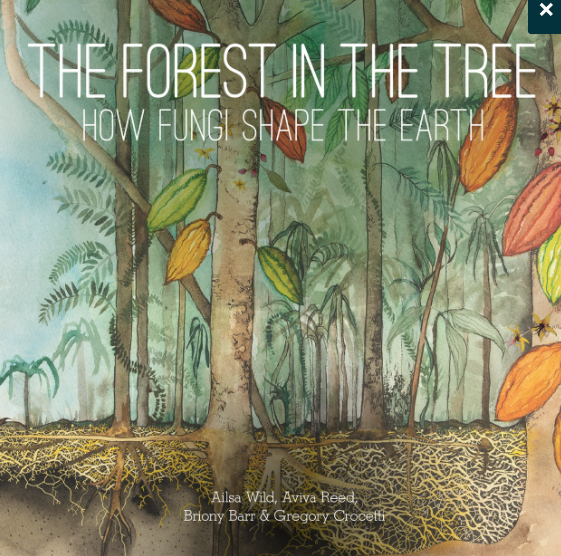 The Forest in the Tree: How Fungi Shape the Earth
A little fungus meets a baby cacao tree and they learn to feed each other. They cooperate with a forest of plants and a metropolis of microbes in the soil. … The fourth book in the Small Friends Books series, this science-adventure story explores the Earth-shaping partnerships between plants, fungi and bacteria.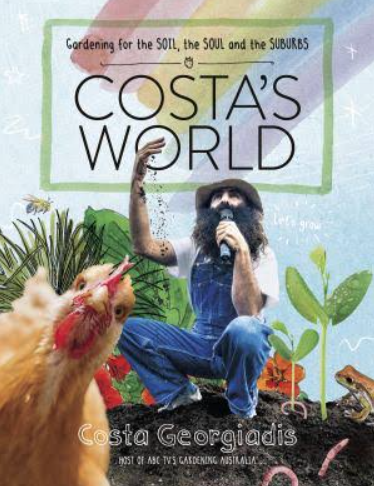 Costa's World
The long-awaited book from the beloved host of ABC TV's Gardening Australia.
Bringing together all of Costa's gardening and sustainability knowledge, this is a book for the whole family that reflects Costa's philosophy and quirky sense of fun.
Costa's World is a generous, joyous, fully illustrated gardening book that celebrates the life-changing joy of chooks; kids in the garden; big ideas for small spaces; Costa's favourite plants; growing the right plants for your conditions; biodiversity in the soil and garden; the power of community; the brilliance of bees and pollinators; easy-peasy permaculture; and much, much more.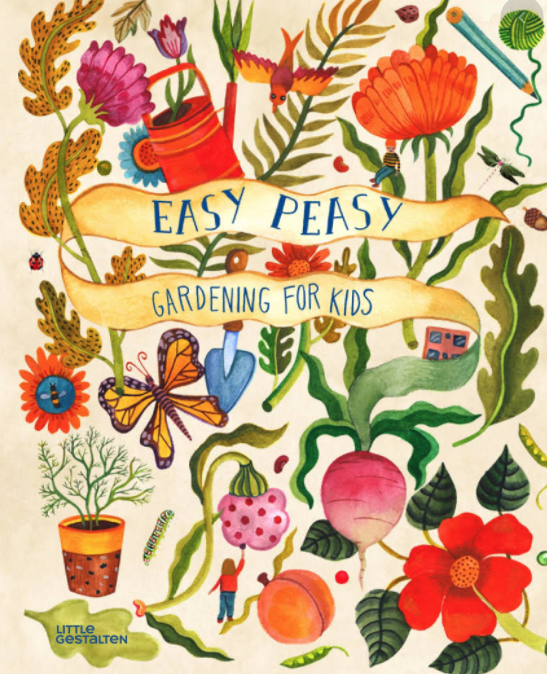 Easy Peasy Gardening for Kids
Whether you live in the city or the countryside, there are plenty of places you can plant and grow. For a new generation of green fingers there are different ways to bring nature into the home. Make your own pots, build balcony boxes, create your own bird feeders and even get friendly with worms! Each activity has been carefully chosen to create living, renewable and sustainable environments for kids and their families. Each activity has been carefully written by Kirsten Bradley, a leading practitioner in permaculture for kids and co-founder of Milkwood permaculture farm in Australia.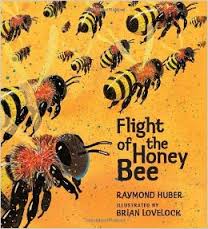 Flight of the Honey Bee by Raymond Huber & Brian Lovelock
A beautifully illustrated story for children about a Scout the bee in search of the last flowers in Autumn.
What If There Were No Bees?: A Book About the Grassland Ecosystem (Food Chain Reactions)
Grassland ecosystems can be found on nearly every continent. Countless animals and plants live in them. So what difference could the loss of one animal species make? Follow the chain reaction, and discover how important honey bees are.
The Honey Makers by Gail Gibbons
Brings alive the thousands of bees visiting millions of flowers to gather the nectar to make honey. The complexity of each task in the hive is discussed as well as understanding the rhythms of beekeepers year.
POLLEN: Darwin's 130-Year Prediction (Moments in Science)
On January 25, 1862, naturalist Charles Darwin received a box of orchids. One flower, the Madagascar star orchid, fascinated him. It had an 11.5" nectary, the place where flowers make nectar, the sweet liquid that insects and birds eat. How, he wondered, did insects pollinate the orchid? It took 130 years to find the answer.
After experiments, he made a prediction. There must be a giant moth with a 11.5" proboscis, a straw-like tongue. Darwin died without ever seeing the moth, which was catalogued by entomologists in in 1903. But still no one had actually observed the moth pollinating the orchid.
For Kids
Go outside and look for bees. What colour are they? What colours are the flowers they enjoy? Are there different types of bees in your garden?
When you go walking in the bush, keep a lookout for 'natural hives' in tree hollows or even hanging from tree branches. It is wonderful to watch the wild bees flying in and out of their hive and glimpse them on the wax comb.
Sign up to  Backyard Buddies  a free education initiative run by the Australian Foundation for National Parks & Wildlife (FNPW). It gives you simple tips to transform your backyard into a safe and inviting habitat haven. Backyard Buddies are the native plants and animals that share our built-up areas, waterways, backyards and parks. Backyard Buddies are also the people who value native wildlife and want to protect it.
Marla Spivak: Why Bees Are disappearing
Honeybees have thrived for 50 million years, each colony 40 to 50,000 individuals coordinated in amazing harmony. So why, seven years ago, did colonies start dying en masse? Marla Spivak reveals four reasons which are interacting with tragic consequences. This is not simply a problem because bees pollinate a third of the world's crops. Could this incredible species be holding up a mirror for us?
How One Woman Uses Beekeeping to Change Lives
HIVES is about short film about a Vancouver-based community worker, Sarah Common, who uses beekeeping to reconnect people to their communities, the land, and themselves. As a sideways glance at the Downtown Eastside, a community that has historically been represented in a negative light for their centralisation of drug use and poverty, Sarah Common's story shows something different: Moments of beauty, hope and positivity.